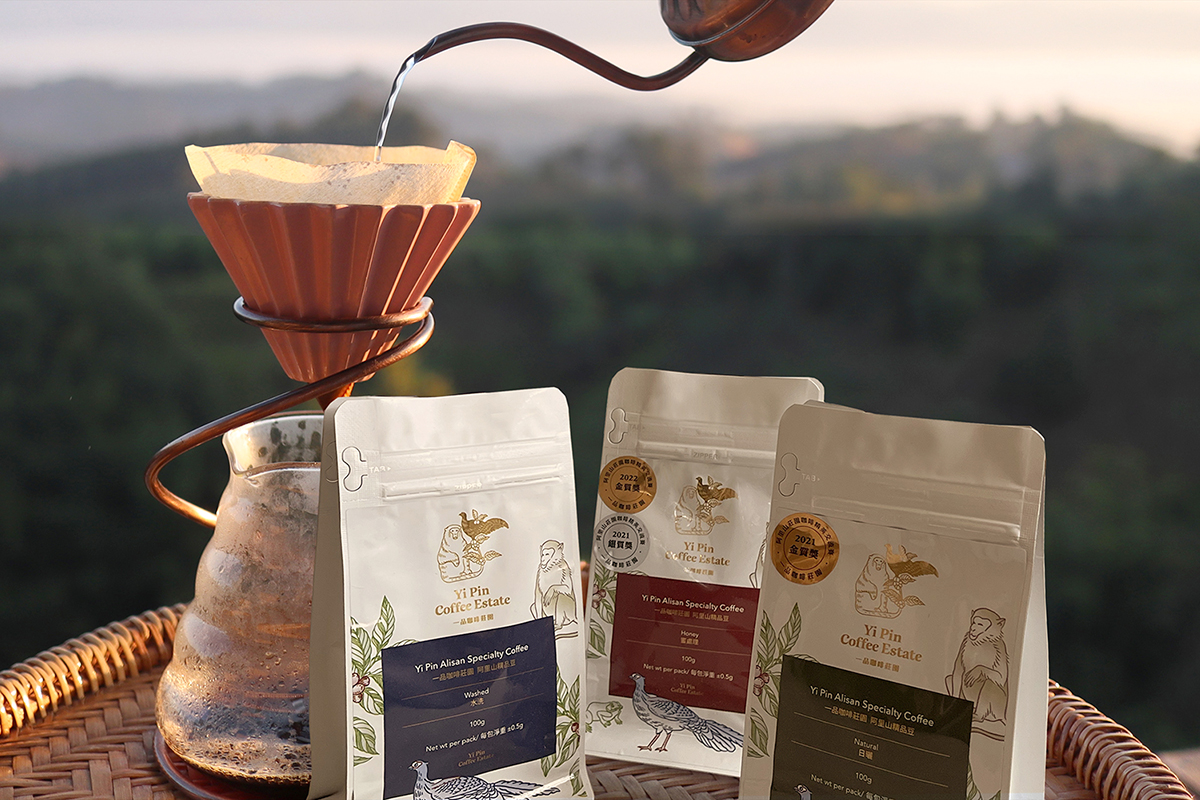 一次享受3種不同處理法
來自榮獲金質獎的
台灣阿里山咖啡莊園
Enjoy 3 different processes of award-winning Artisan coffee all at one place from Taiwan Alishan Coffee Estate
這一組禮盒包含3袋各100g的水洗,蜜處理,和日曬咖啡豆;精緻禮盒和手提袋。「一品咖啡莊園」的日曬咖啡豆曾獲得2021阿里山莊園咖啡精英交流賽的金質獎;蜜處理榮獲2022年的金質獎和2021年的銀質獎。
GO
read in english
This gift set includes three 100gm bags consisting of washed, honey-processed, and sun-dried varieties, respectively.
An exquisite gift box and shopping bag are included.
The sun-dried coffee beans from the "Yi Pin Coffee Estate" have previously won a Gold Award in the 2021 Alishan Coffee Evaluation & Asscssment, while the honey-processed coffee won a Gold Award in 2022 and the Silver in 2021.
GO