包括以下精品咖啡豆/Included Artisan Beans:
read in English
Panama Boquete, Hacienda La Esmeralda, Geisha
General: The Geisha phenomenon began right here! While the Gesha bean variety was originally imported from Ethiopia to South America in the 1950s for its disease resistance abilities it had always been processed together with the local beans.
In 2004, the Peterson family, owners of Haciennda La Esmerelda, separated and processed its Gesha beans for the first time, winning the Best of Panama in 2004, and causing a global sensation and a skyrocketing price of as much as NT$30,000/lb at auction.
After grinding, Geisha exudes the aroma of lemon peel, bergamot, jasmine and peach is tangy.When sipped, it has citrus flavors such as lychee, lemon, and bergamot. The aftertaste has fragrant jasmine and green tea aromas, with all of the charm of a classic washed geisha.
Producing area: Boquete
Farm: Hacienda La Esmeralda Altitude
Altitude: 1,500 meters
Characteristics: Citrus and Peach aromas, lychee, lemon, and bergamot flavors, jasmine and Tea fragrance in finish
Bean Variety: Geisha
Production method: Washed
Roasting Level: Light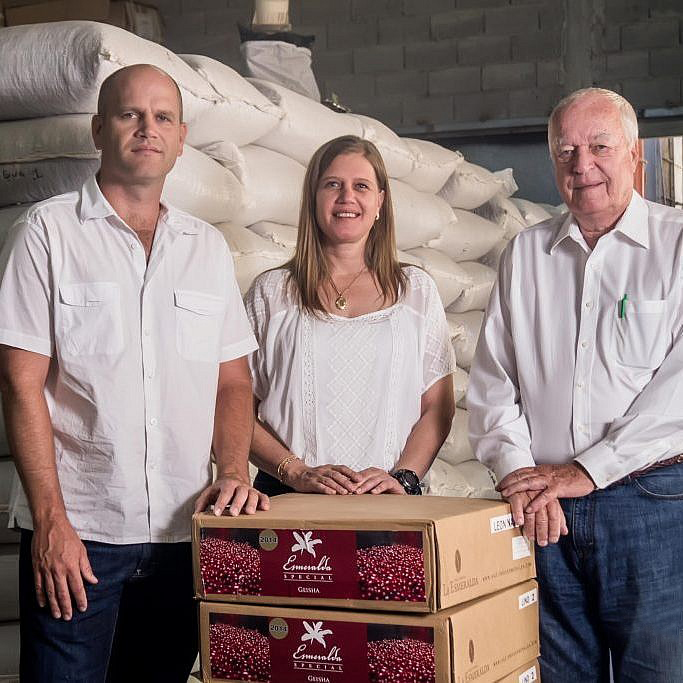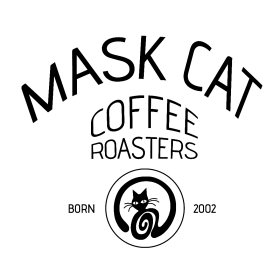 哥倫比亞 卡爾達斯 聖荷西莊園 蘭姆酒桶過桶浸漬
概述:卡爾達斯地區發現的火山土壤,再加上21C–25°C的溫度範圍,以及充足的陽光照射,可確保獲得最高品質的咖啡豆。
此產品的咖啡櫻桃必須非常成熟(紫色)。他們是在收穫後期手工挑選的。洗滌和曬乾後,將咖啡櫻桃放入裝有蘭姆酒塔菲亞至少8年的木桶中,並保存3個月,使咖啡豆具有強烈的蘭姆酒香氣和風味,榛子色和甜味,光滑,芳香。
產區: 哥倫比亞 (Colombia), Chinchina, Calda
風味特色: 乾香: 草莓酒、紫色巨峰葡萄汁。 啜飲主調 :蘭姆酒、水蜜桃、草莓、葡萄汁、葡萄優格、哈密瓜香氣。
海拔高度: 1350m–1470m

品種: 卡斯提歐 (Castillo)
處理法: 日曬, 蘭姆酒桶過桶浸漬
烘焙度: 中焙
read in English
Colombia Caldas Finca San Jose Rum Barrel Aged Natural
General Description:
Finca San Jose is the story of the Third Generation family of coffee innovators committed to preserving the great coffee traditions of the Caldas region of Colombia, while developing unique, exciting products with global appeal. Their Rum Barrel aged coffee is a perfect example of innovation meeting tradition.
The volcanic soil found in the Southwestern Caldas region, coupled with a 20C–25-C temperature range, and ample sun exposure ensure the highest bean quality.
Coffee cherries for this product must be extremely ripe (purple colored). They are hand-selected during a late harvest. After washing and sun-drying, the coffee cherries are then placed in wooden casks, containing rum tafia for at least 8 years and stored for 3 months, giving the beans an intense rum-fragrance and flavor notes, a hazelnut color, and a sweet, smooth, aromatic finish.
Region: Caldas, Chinchina

Characteristics: dry aroma of strawberry wine and purple Concord grape juice with cantaloupe essence; flavor notes include rum, peach, strawberry, grape juice, and grape yogurt.
Altitude: 1350m–1470m

Bean Type:  Arabica – Castillo

Processing: Natural sun exposure; rum barrel aged

Roasting Level: Medium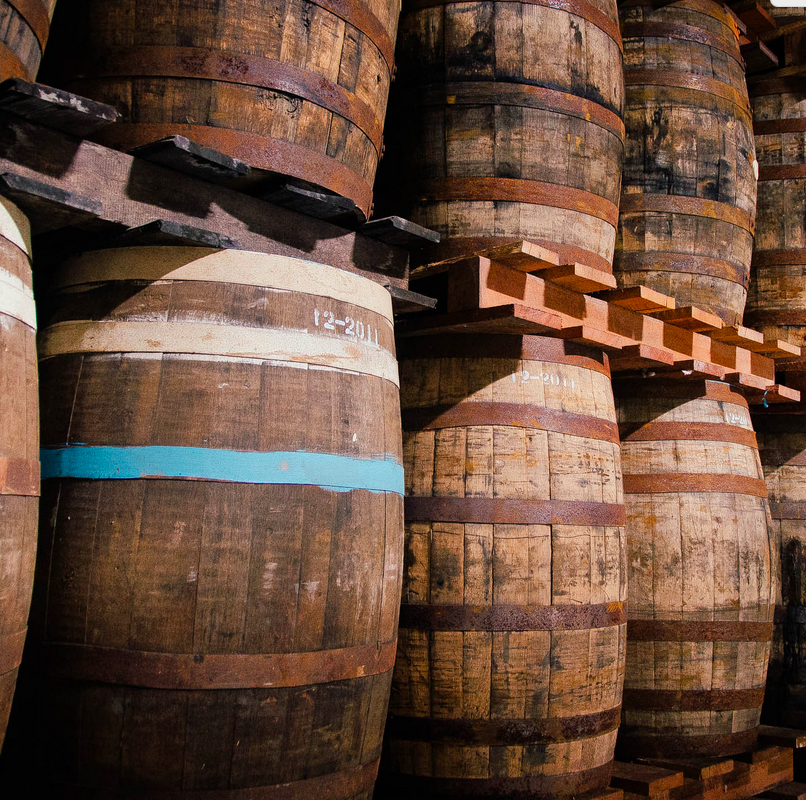 台灣阿里山 一品咖啡莊園 
概述: 日曬豆是採用帶皮咖啡櫻桃進行發酵處理,先採用低溫厭氧發酵後,再進行低溫有氧發酵,並帶著果皮進行乾燥,有了果皮的保護,能夠讓整個咖啡櫻桃的果肉與果膠風味進入豆子裡,此做法能夠製作出果香、風味飽滿、甜感濃郁且咖啡醇厚度高的日曬豆。

莊園更堅持咖啡生豆的熟成極為重要,一定得放置3-5個月以上,並特採用恆溫系統,讓咖啡生豆能在穩定的環境下讓風味更醇厚。
迷人而豐富的特種咖啡層明亮而細膩,具有獨特的李子和葡萄果風味。
我們的咖啡豆更分別獲得世界杯測冠軍劉邦禹、世界咖啡大師吳則霖青睞選購。
產區: 大阿里山區, 凍子頂山
風味特色: 加州李、紫蘇梅、葡萄
海拔高度: 約1000m-1100m
品種: Typica & SL34
處理法: 日曬
烘焙度: 淺中焙
read in English
Taiwan Alishan, Yi Pin Coffee Estate, Sun Dried
General Description: Yi Pin Estate is located on Dongziding Mountain, in the Alishan Region of Taiwan. Its high altitude, large temperature difference between day and night, and shade trees insure that coffee grows slowly.
Sun-dried beans are fermented with coffee cherries skins intact. After low-temperature aerobic fermentation is carried out, and the whole coffee cherry, including the peel is dried. With the protection of the peel, the pulp and fruit of the whole coffee cherry and it's pectin flavor enters the beans. This method produces sun-dried beans with fruity aroma, full flavor, rich sweetness and high coffee richness.
Awards include a 2019 Alishan Coffee Elite Exchange silver medal. Our beans are used by World Cup Tasters champion Liu Bangyu and World Coffee Champion Master Burg Wu, of Simple Kaffa

The fascinating and rich layers of this limited production, specialty coffee allow present a banquet of ever-changing aromas, coupled with a slightly tart and delicate flavor, containing distinctive plum and grape fruit notes.
Region: Alishan/ Dongziding Mountain

Characteristics: California and Perilla Plum, Grape

Altitude:1000m-1100m

Bean Type:  Arabica – Typica & SL34
Processing: Sun Dried

Roasting Level: Medium Light