A-IDIO|人文手沖壺350ml(含溫度計、木蓋)-香檳金
*榮獲金點設計獎*
有溫度的手沖壺,沖泡出一杯好咖啡。
A-IDIO針對個人手沖咖啡所設計,350ml的容量適合1-2杯使用。搭配專業的溫度計,可在適合的溫度沖煮;手把設計符合力學好握拿,可輕易的控制水量及讓水流柔細。 無論是初學者或職人都很容易上手,是款居家、辦公室且適合攜帶的咖啡器具。
A-IDIO is designed for personal brewing. With a capacity of 350ml, this pot is suitable for 1-2 cups. It has a professional thermometer, to ensure brewing at a suitable temperature. Its ergonomically designed handle makes it easy and secure to hold, and facilitates easy control of water volume, to make the water flow soft.
This pot is easy to use, whether you're a professional or beginner. It's suitable for both home and office, as well as for travel.
The body is made of high-quality 304 stainless steel, and the surface is treated with a special, hard titanium coating, giving it both a deep and steady luster and scratch, wear, and corrosion resistance.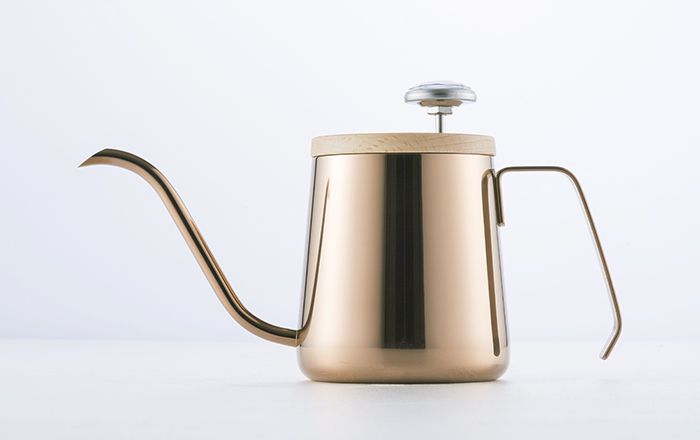 壺身以優質304不鏽鋼為材質,表面鍍鈦處理自然呈現深邃而沉穩的光澤,並具有鈦金獨特的效能–高硬度、防刮耐磨、抗腐蝕。
A warm hand brewing pot that makes a great cup of coffee.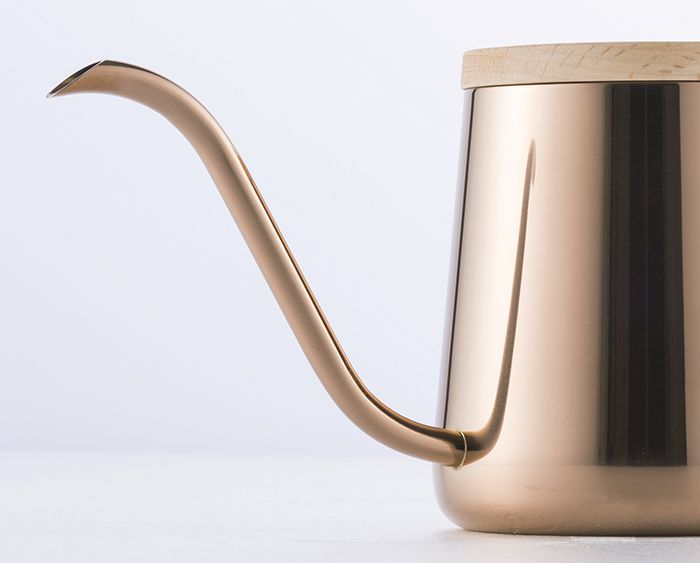 壺嘴壺身無痕焊接,細膩的工藝打造出一款精緻好用的手沖壺。
Spout and body are seamlessly welded together; delicate craftsmanship and design create an exquisite, easy-to-use hand pot.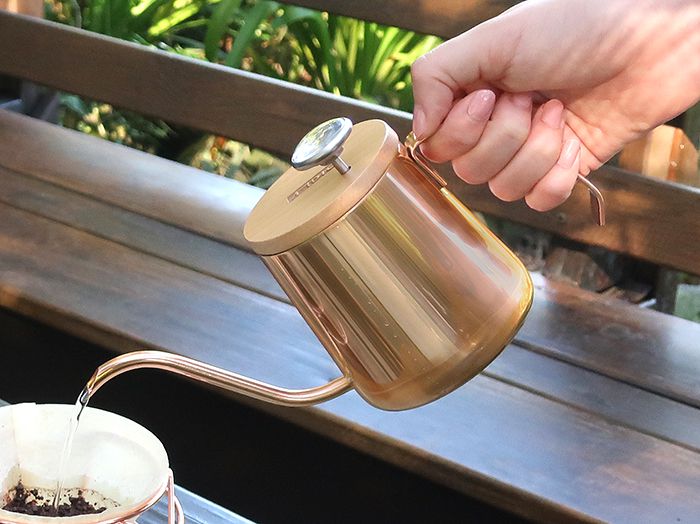 搭配櫸木壺蓋質感溫潤,整體美感高貴典雅,充滿人文咖啡之氣息。
The warm, moist look of the top-grade beech wood lid provides a softer, human touch to this noble and elegant piece of craftsmanship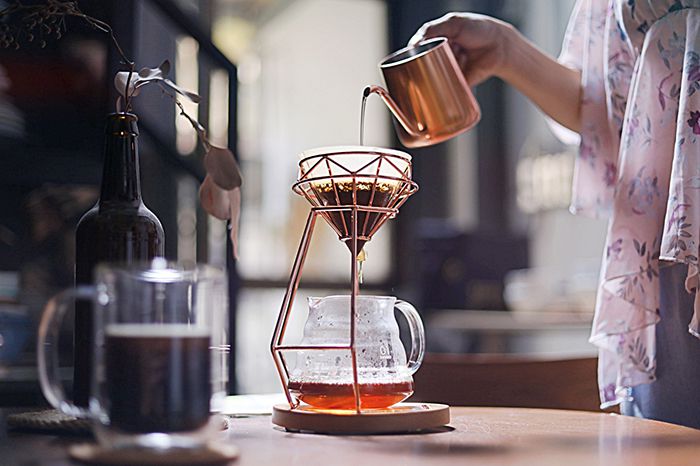 符合力學手柄設計,手感平滑好握拿,可更有效的控制水流速度、流量及方向
The handle is designed for good hand feel. It's smooth and easy to hold, providing more effective control of speed, flow and direction.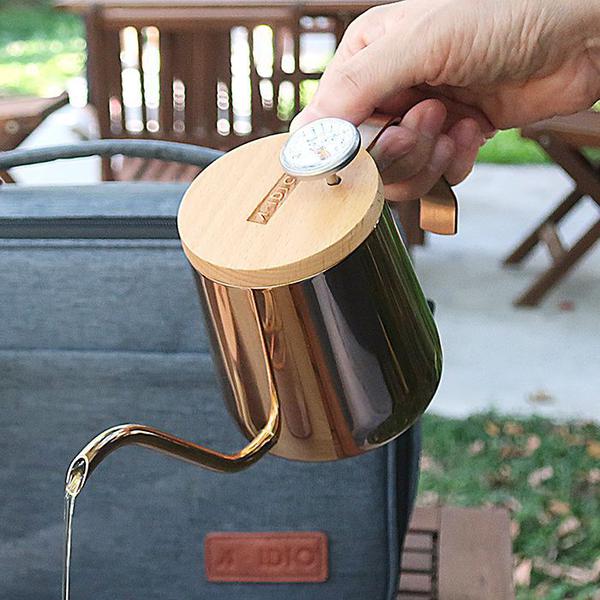 細壺嘴平切處哩,可注水90度,粗細水流皆自如
The thin spout is cut flat, can be filled with water at 90 degrees, providing a good, strong flow of water.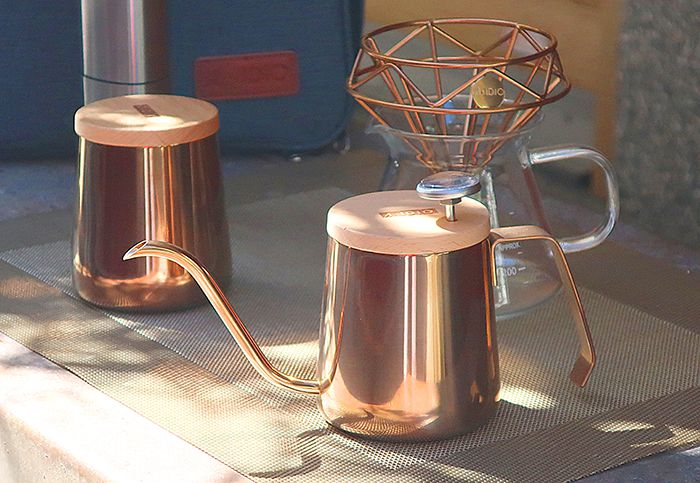 當你全神貫注的拿著A-IDIO手沖壺倒出一圈又一圈的熱水,享受過程中的咖啡香,那才是一個美好的咖啡時間。
Engrossed in your A-IDIO hand pot, you'll enjoy pouring out circle after circle of hot water, while enjoying the rich coffee aroma.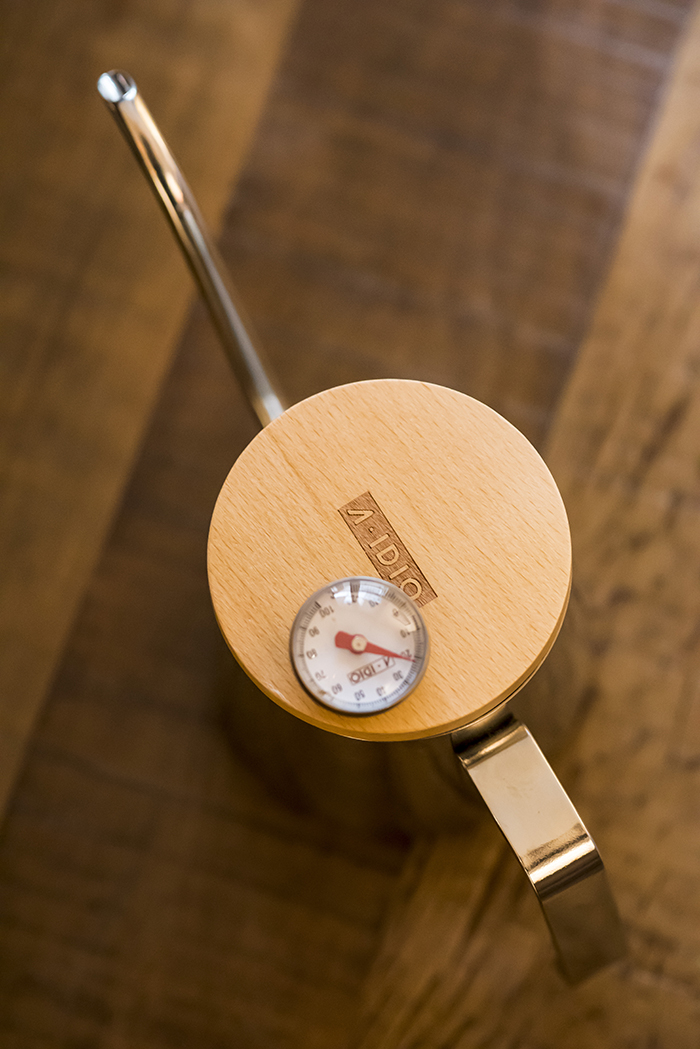 搭配專業溫度計,辨識溫度一目了然
With a professional thermometer, the temperature can be identified at a glance